More updates to the Netstock app: Visibility of central warehouse supplied products. 
Looking for products that are supplied from your own warehouse rather than external suppliers? We've added a new filter option to do just that. It's available on all of the standard dashboard reports as shown below.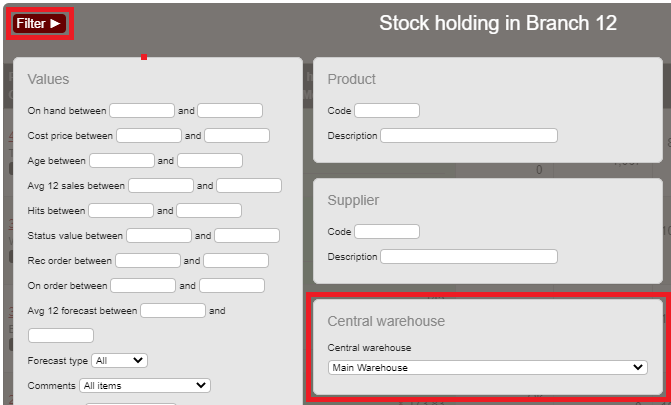 Where applicable, results will now show the details of your central warehouse under the Supplier column:

Open orders on the order schedule
We've expanded upon the information shown about existing orders for each product on the order schedule. You can now see the supplier, order number and other key details.

Additional updates
Here's a selection of less visible changes we've made over the past few weeks.
Added the product unit of measure to the heading of the stock enquiry page
Emphasized the password reset option after a failed login
Reduced the wait time for file validation errors at the start of the batch process
Users are no longer locked out of the app when file validation fails
Improved the validation and feedback given when uploading forecasts in the Advanced Forecasting Module
Changed the app header layout slightly to ensure it presents well when all optional elements are shown
Refined the forecast risk calculation for products with limited sales history
Prevented the entry of negative forecasts throughout the app
Fixed a processing issue when there is future dated sales history
Fixed a visual glitch when editing the forecast of a product with an age of 0
Fixed an issue with the new order listing not loading if a supplier record is missing
Fixed an issue with future dated historical purchase orders not showing in the Supplier Performance Module listing
Fixed an issue with the valuation of historical purchase orders for some suppliers in the Supplier Performance Module
Added new data feeds for the DEAR Inventory integration