Netstock has been ranked as Leader in the Demand Planning, Inventory Control, and Small-Business Inventory Control categories for Winter 2022 in the G2 Grid reports.
Winter is here again! While the seasons may be changing, Netstock is still reaping the rewards for customer loyalty, service and implementation, and cloud-based demand planning features.
Netstock is a cloud-based demand planning app used to reduce excess and prevent stock-outs, putting the Netstock customer at the forefront of their business. That's why we are ranked as a Leader in three categories in the latest G2 Grid reports for Winter 2022!
Here are 3 reasons why you should implement Netstock in your business:
1)  Netstock is a Leader in the Demand Planning, Inventory Control and Small-Business Inventory Control categories
"Netstock has been named a Leader based on receiving a high customer Satisfaction score and having a large Market Presence. Netstock received the highest Satisfaction score among products in Demand Planning. 100% of users rated it 4 or 5 stars, 100% of users believe it is headed in the right direction, and users said they would be likely to recommend Netstock at a rate of 97%," says G2.
 The Satisfaction Ratings also highlight the following:
99% of users believe that Netstock's Quality of Support is outstanding
85% of users believe the product is easy to set up, compared to the G2 average of 76%
94% of users think the app meets their requirements
89% of users find Netstock's admin easy to do
The top industries represented in these reports are Wholesale, Building Materials, Retail, Consumer Goods, and Logistics and Supply Chain.
2)  G2 names Netstock a High Performer in the Sales & Ops Planning category
Based on our High Performer rating and a high customer Satisfaction score, our highest-rated features are:
Avoid shortages – 100%
Inventory targets – 100%
Data – 100%
3)  A highly-rated, Best Relationship, solution
Don't take our word for it, our customers have given us 4.8 out of 5 stars and a Net Promoter Score of 90 on G2! The reports recognized us for serving small to medium-sized businesses in three different categories, for a total of 11 badges that include:
A Leader in the Demand Planning, Inventory Control, Momentum, and Small-Business Grid Reports.
The Best Relationship and Best Support scores in the Relationship Index Reports.
A High-Performer in the Grid Report for Sales & Ops Planning.
The Easiest Doing Business With in the Small-Business Relationship Index Report.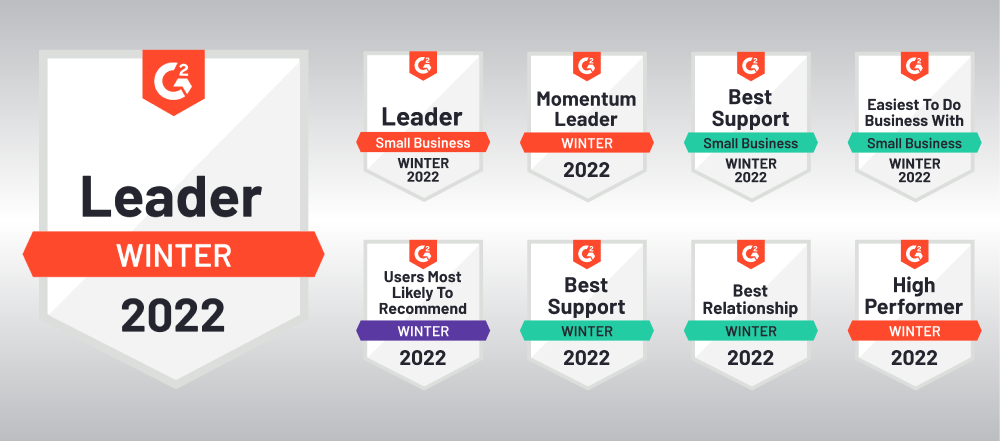 Read more about these statistics on the Netstock G2 profile page here.
What our Netstock customers say.
"Netstock has a smooth & fast implementation that quickly adds value." – Michael R, Managing Partner.
"There are many ways to manage your inventory. Netstock is the easiest one to use that I've seen." – administrator in the Mechanical and Industrial Engineering industry. 
"Great and user-friendly tool for avoiding excess stock." – Leili G, Operations Assistant.
How G2 determines the Leader rating. 
G2 rates products and sellers based on reviews gathered from our user community, as well as data aggregated from online sources and social networks. We apply a unique algorithm (v3.0) to this data to calculate the Satisfaction and Market Presence scores in real time.
Netstock is an affordable cloud-based inventory replenishment and demand planning application. Working with over 1,800 companies globally, Netstock helps you reduce excess inventory and free up working capital while minimizing stock-outs and increasing revenue. Designed to integrate with a growing variety of ERP systems, Netstock is easy to use, quick to adopt, and can be accessed anytime, anywhere via a web browser or mobile device.