Comprehensive visibility into your business performance
The dashboard offers executive teams a high-level performance overview of inventory and ordering key performance indicators (KPIs) and overall sales.
View Demo
Get Pricing
Drill down into your inventory KPIs. See high-level views of your inventory value, excess inventory, surplus orders, fill rate, stock outs, stock turns and SKULs count, to respond quickly to changes and improve efficiency.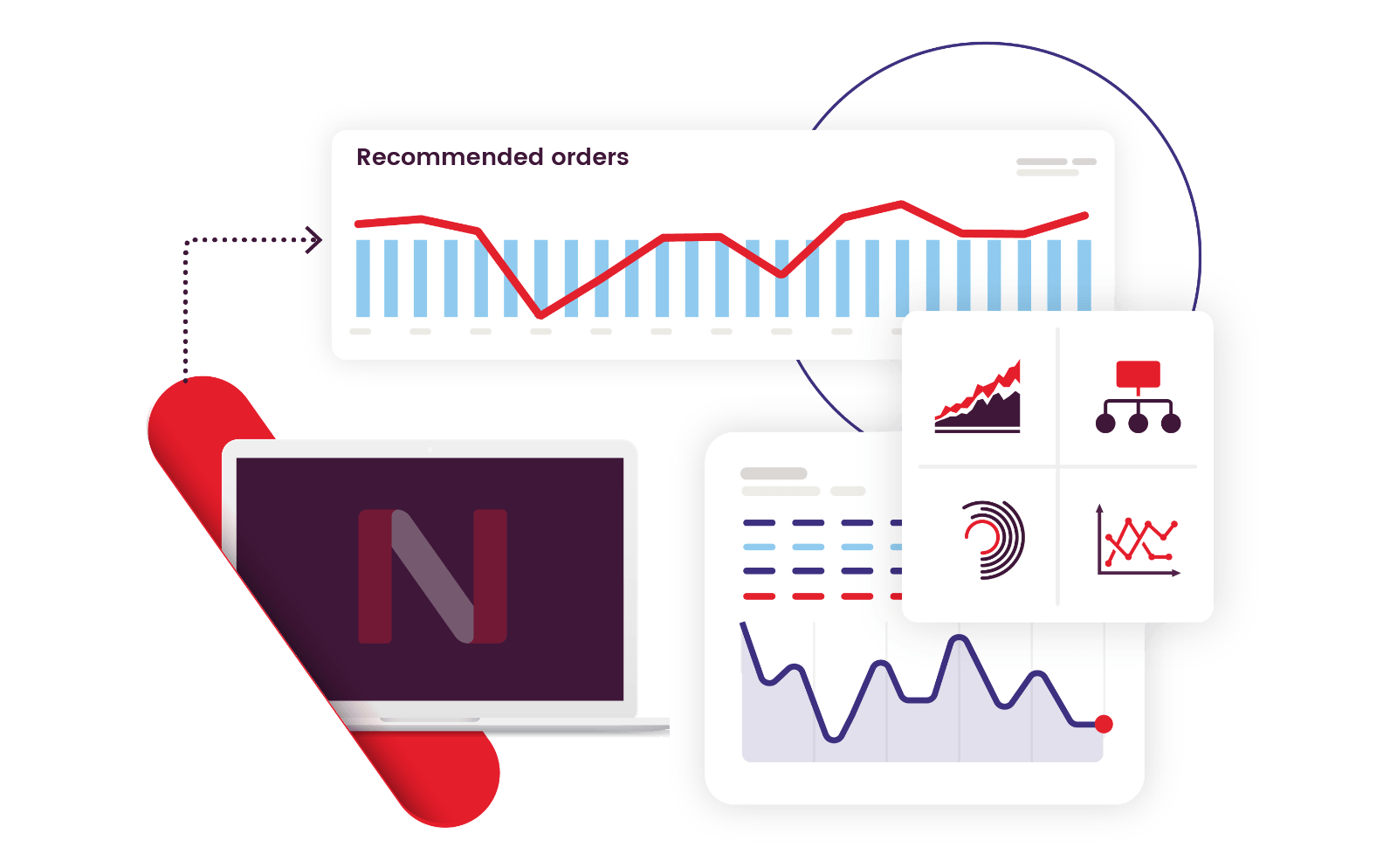 Recommended Ordering Dashboard
At a glance, executives can view the total orders made by the business and the supplier orders based on location and suppliers to quickly understand what's impacting customer service levels.
Instantly see Open and Overdue Sales Orders, along with KPIs on your ability to fulfill the sales Orders. Compare Historical Purchase Orders with Future Purchase Orders. See what's overdue, and what's already on the way. Executive teams will quickly understand where there are Surplus Orders and the cash-flow requirements to fulfill desired Fill Rate.
Have a complete view of total sales, total revenue, and gross margin with high-level views of sales demand. The sales dashboard provides executives with analytics of their best-selling and most profitable products and most profitable locations in an easy-to-understand graph. You can also view human-augmented forecasts vs computer forecasts.
See everything Netstock can do for you
Ready to get started?
Discover how Netstock's Predictive Planning Suite™ accelerates inventory planning.
Watch Demo